Every end of the year is a great time for families to bond and for individuals to get productive in their personal courses. It also serves as a great opportunity to get home appliances and other tech items that would facilitate these aims. In a bid to help achieve these purposes this season and beyond, PC Place Nigeria is announcing a partnership with Specta, making it easier for everyone to get appliances and other electronic items and pay at a later date. This now means, no more on-the-spot payment pressure at PC Place Nigeria.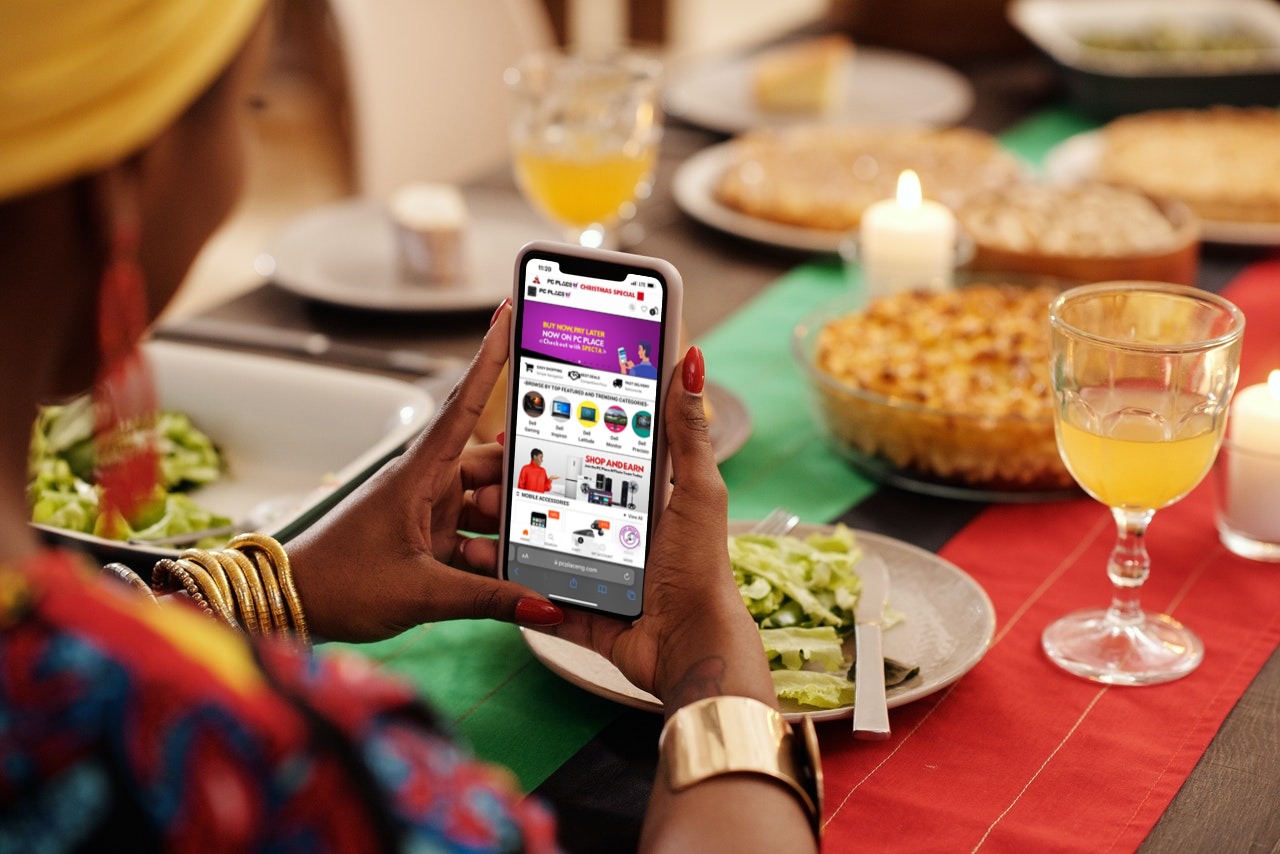 How to Buy Now and Pay Later on the PC Place Website
To get access to this offer, what you first need to do is sign up with Specta to get a personalized Specta ID which would help you complete your payment process during checkout. To sign up to Specta, click here.
When you are done picking the items you are interested in and ready to checkout, simply choose 'Pay with Specta' as your payment option. Enter your Specta ID and the OTP that you would receive on your registered phone number. When this has been successfully done, your sterling bank account with which you registered on Specta would be funded and funds would be immediately moved by Specta to the PC Place Nigeria and voila! Your order is complete.
At this point, your transaction with PC Place ends and you make your subsequent payments to Specta according to the payment plan you have chosen.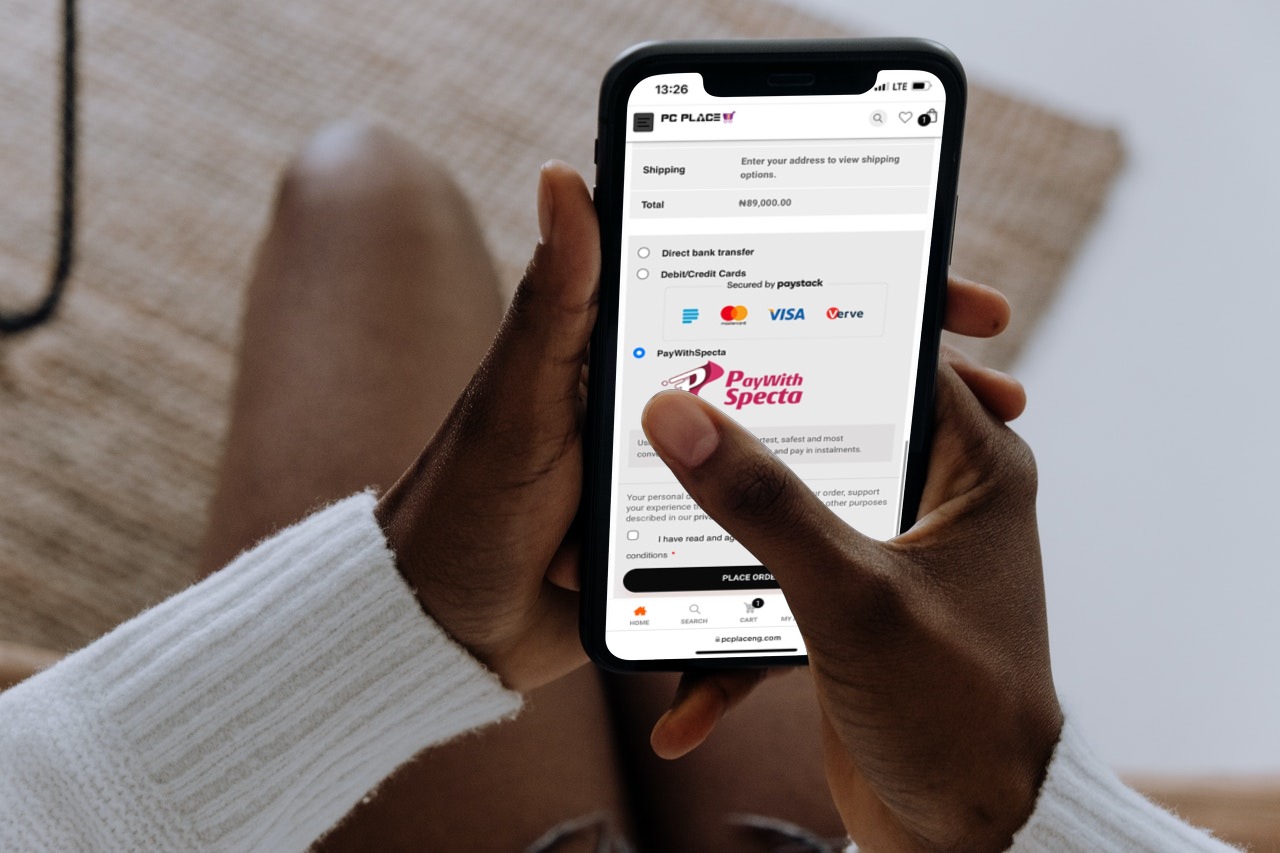 How to Buy Now and Pay Later on the PC Place Offline Store
To buy from PC Place Nigeria offline and pay in instalments, simply visit any of the PC Place Outlets close to you. You could either visit the Mega Showroom at Awolowo Glass House Ikeja, Lagos or the outlet at 11, Francis Oremeji Street, Computer Village, Ikeja, Lagos. Here, you could select the items you have interest in buying and at the counter, choose to pay with Specta. You'll be required to provide your Specta ID, choose the tenor for repayment and provide the OTP sent to you via SMS to complete your transaction. Just like in the website payment process, your sterling account would be funded then funds would be immediately transferred to PC Place Nigeria. You would make your subsequent payments to Specta according to the plan you choose.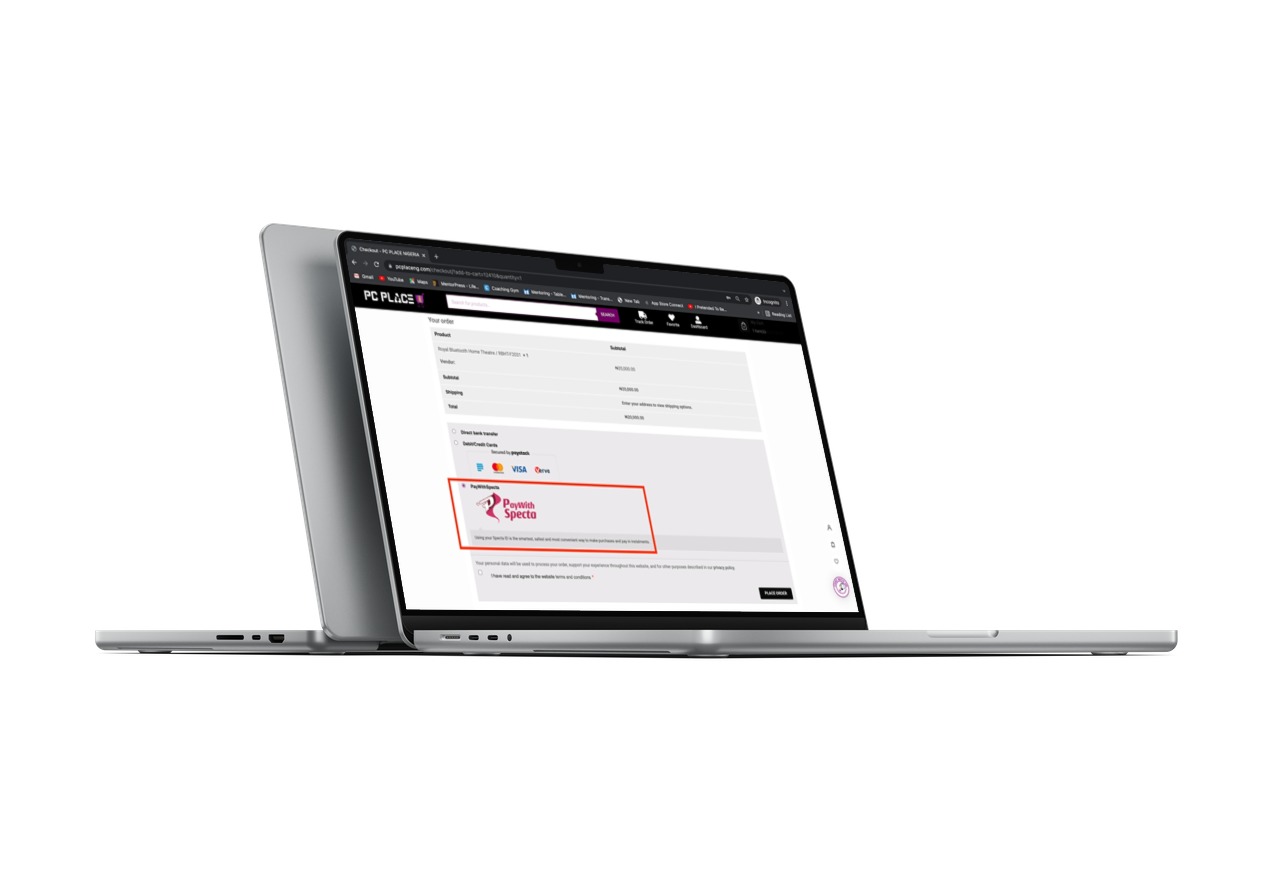 Isn't it so great to know that you mustn't have enough money in your wallet before you can get that electronic item you so desire? Simply sign up with Specta today and visit our store either online or offline for instant purchase anytime. To get even easier access to this payment option, download the PC Place mobile app from either Google Play Store or Apple store and enjoy on-the-go shopping with better discounts.