The much awaited PC Place Massive Showroom was officially opened on Saturday and has been running since then, serving as the best place to get top notch computers and other electronics. It's one thing to go electronics shopping and it's a whole different thing to go electronics shopping and enjoy every bit of the experience.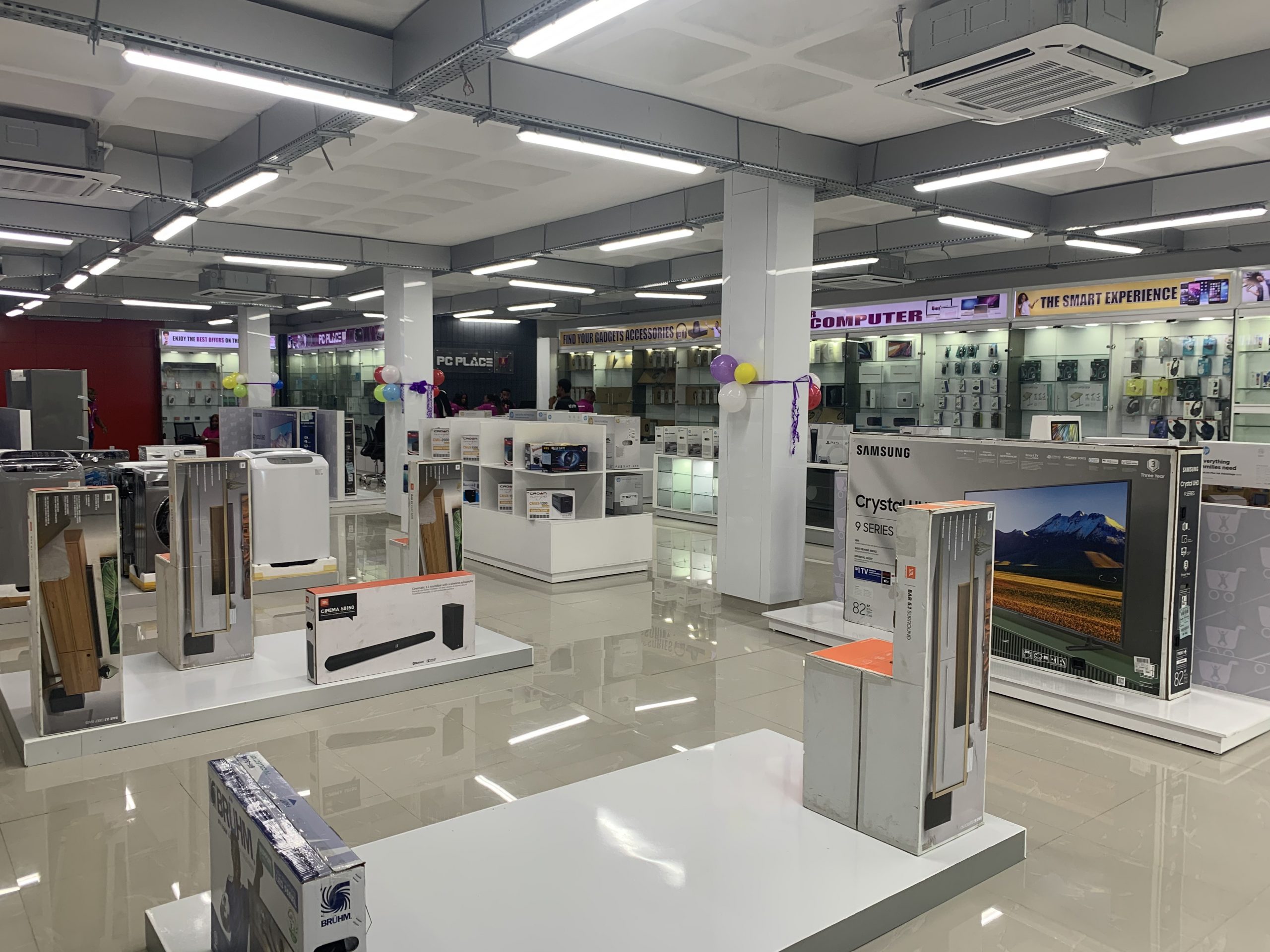 I guess people understood that the moment the showroom was open, the reason for which the showroom saw a lot of customers trooping in and expressing amazement at how the items they came for went for less price than expected. Shopping at PC Place's New Showroom is a one-of-a-kind experience, a merge of customer relaxation and satisfying deals.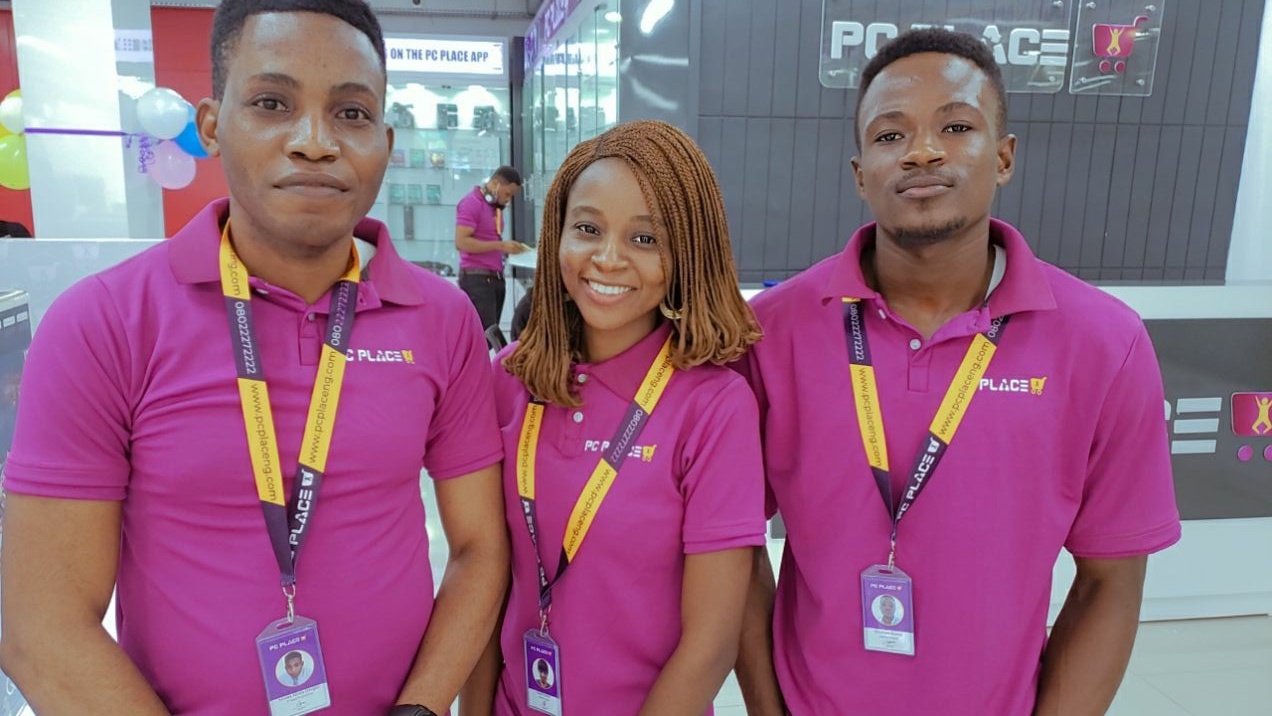 Never before seen in Ikeja computer village, the showroom is a true definition of class and quality and is worth your visit whenever you are in Ikeja and are in need of a soothing environment to do your electronics shopping with zero hassles. Relax in our lounging section while your order is processed. Of course there is no better way to shop than under a beautiful atmosphere and at PC Place Nigeria, we say 'yes to relaxed shopping'.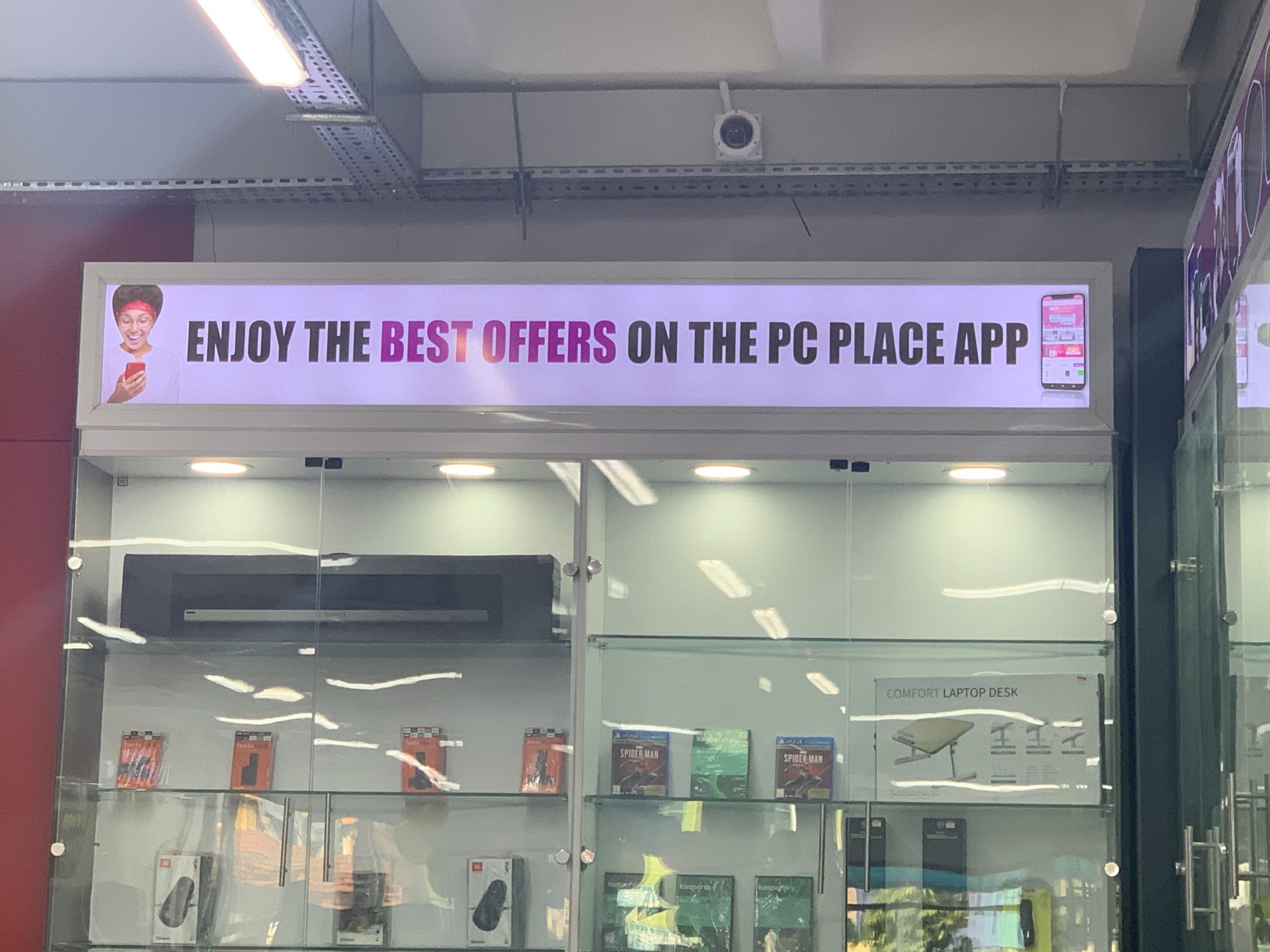 READ ALSO: INTRODUCING THE NEW PC PLACE MOBILE APP
What's more about this showroom is that the beauty is not only reflected in its physical appearance but in the prices of the items you find in it. One would think for starters that for a showroom like that, the prices of items are sure going to be over the roof. But how would it make you feel if I told you that it is not so in our case? Prices at PC Place's new showroom remains what they used to be – Affordable.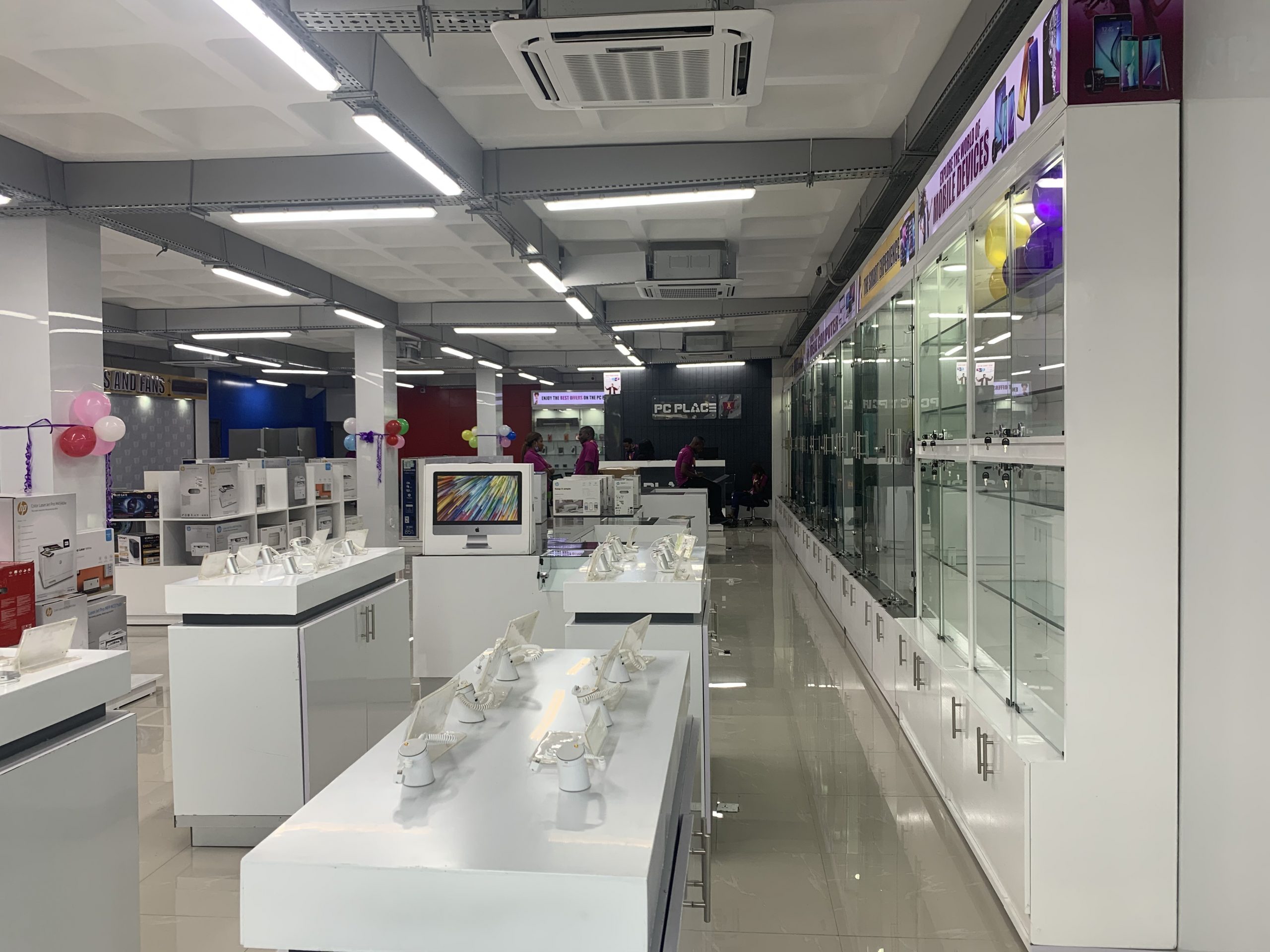 There is even a better way to make the most of the PC Place experience – Shop easily on the app, come pick it up from our showroom or have us deliver to your location. Shopping on a mobile app has never been easier. The Pc Place Mobile app offers online features that are rare.  The discount is juicier as well. You have every reason to download this app as it is a gateway to more deals. Do not waste much time with online orders. The app offers you easy navigation and fast functioning, enabling you to place your order in a flash. All you have to do is download it on either Google Play Store or Apple Store.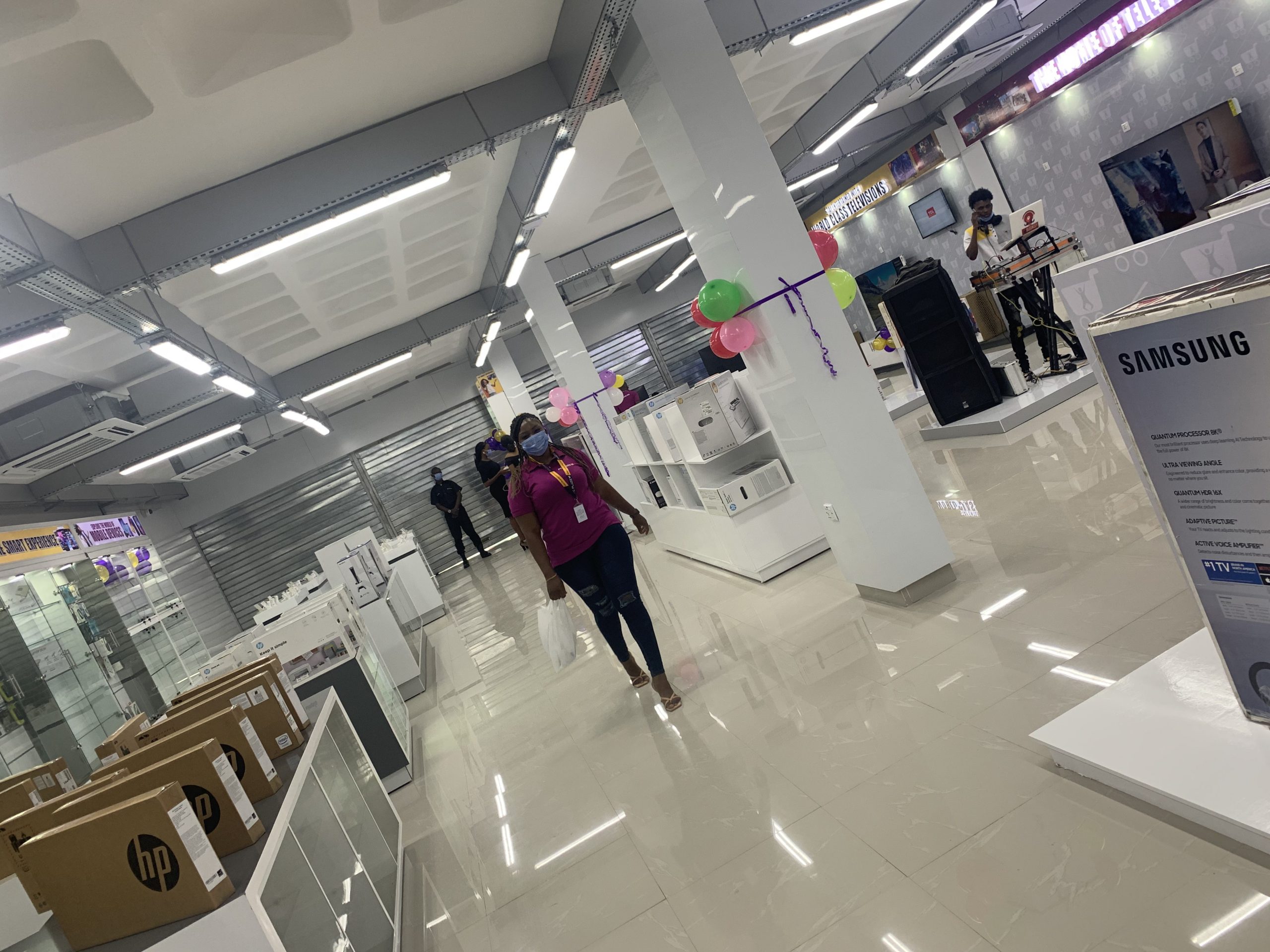 So, if you ever need a computer, smartphone, home appliance or office electronics, look no further, just come over to our showroom at Awolowo Glass House, Obafemi Awolowo Way, Ikeja Lagos and have a wholesome shopping experience. Better yet, download our mobile app and enjoy easier shopping with more variety to shop from. Depending on your location and time of order placement, we offer same day delivery. Everybody loves a dash of comfort in every activity they do. Nobody gets paid for inconvenience anyways. Avoid the trouble of dealing with the crowd at Computer Village. Visit the PC Place's new showroom to park your car conveniently and shop comfortably.