It's massive, it's astounding and it's coming up on the 1st of October 2020. PC Place is set to launch its mobile app taking a step further to bring you convenient shopping experience at an affordable price. PC Place Nigeria app is out to offer features that are hardly found in most of the apps you have come across.
Benefits you are bound to enjoy from this app are countless but notable among them are;
Coupon Benefits: With the PC Place App, you get to earn coupons from time to time helping you increase your savings.
Exclusive offers: Get great offers with prices to be won only available on the PC Place App. Take advantage of your shopping opportunity and win amazing prizes for your efforts.
Flash Sales: Enjoy our regular flash sales in which prices are slashed for a period enabling you to save while you shop.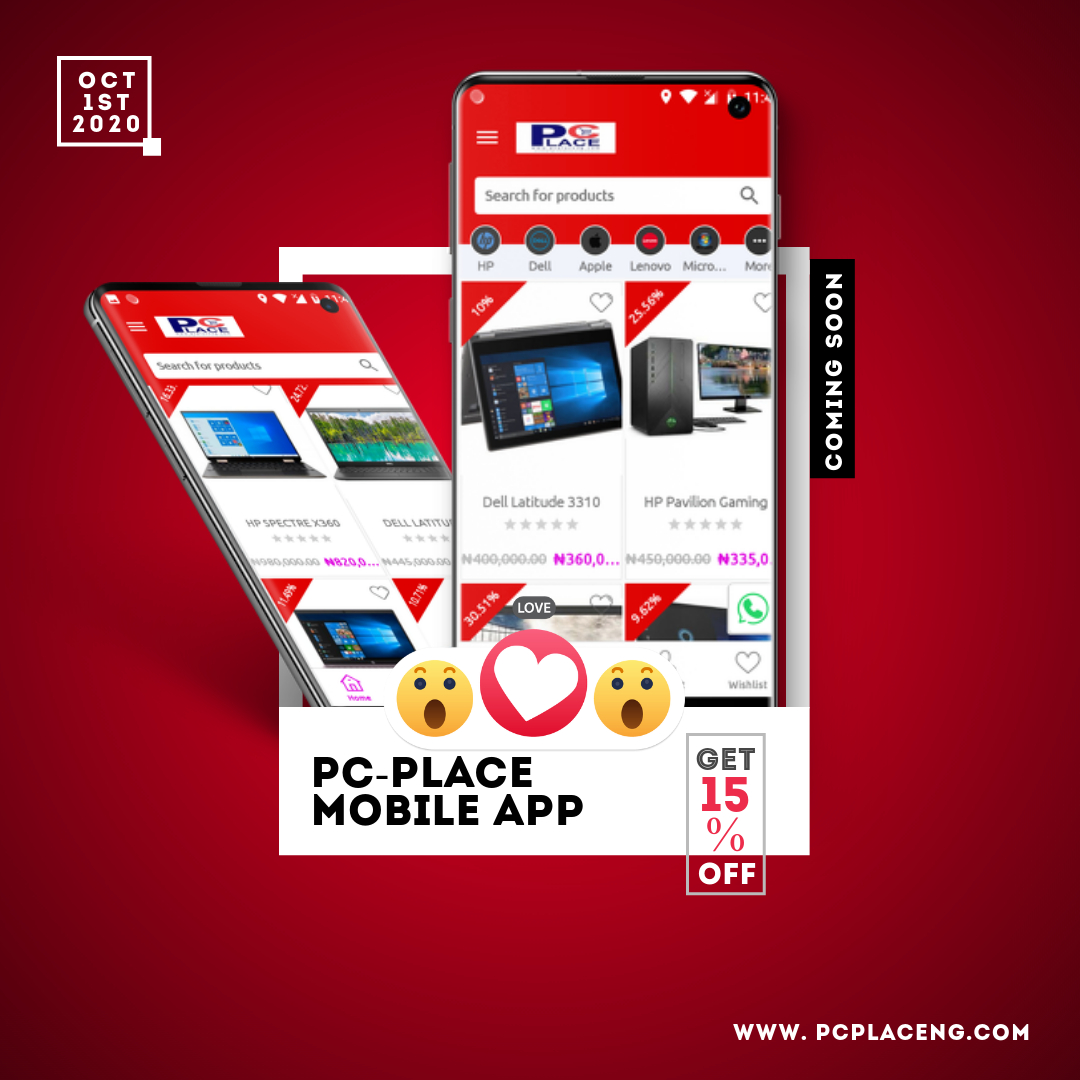 Games: Have fun while you shop and win prizes while having fun with our app-exclusive games in which you stand a chance to win amazing prizes including mobile phones. What better way to shop than having fun while at it?
Free Delivery: Enjoy free delivery on special occasions to certain areas within Lagos
Great User Experience: Enjoy an easier shopping experience when you shop on this app. Unlike Jumia and Konga App, the PC Place App enables you to make a payment without using your card details, you have access to an e-wallet where you can always save up gradually to buy an item and what's even more interesting is the fact that you can withdraw this money at your own will. The PC Place app even has a better user interface and experience than most apps you may know
Great Search Experience: The search bar follows you to every page of the app you load and every part of the page you navigate to. You don't get this experience on Konga app.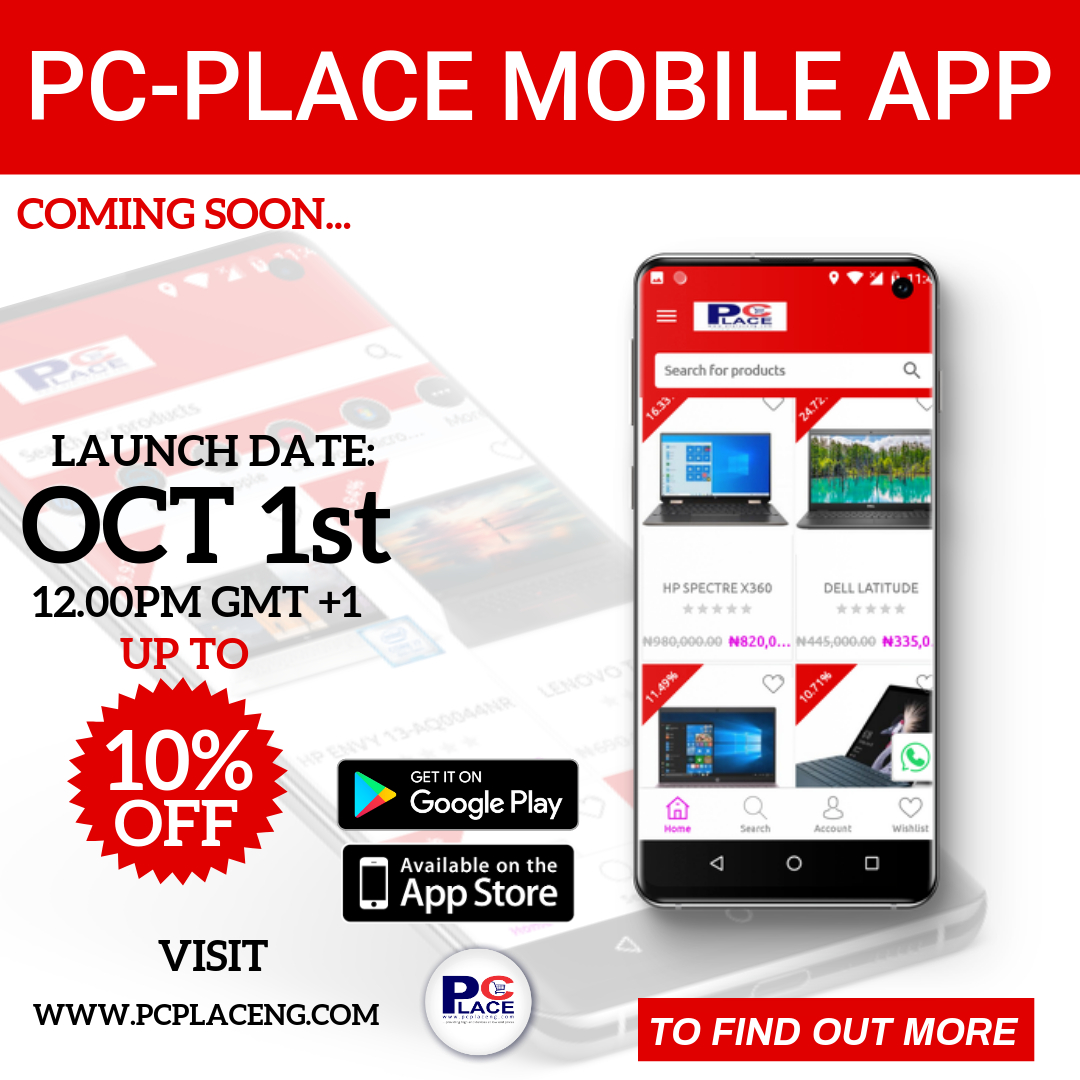 Security: The PC Place App offers great security for every of your detail that you enter on the platform. More so that you can even shop without entering your card details. So, shop with ease and comfort.
Customer Reviews: In order to help you make the best buying decision, we have incorporated a review section where you can easily browse through to know what other people think about the product you are about to purchase. You could also drop your own review to help others make good buying decisions too.
Data Consumption: It's usually more data consuming to shop through your browser. The PC Place mobile-app consumes just the littlest fraction of what your browser would take.
Exclusive notification: By activating the push notification option on the PC Place app, you get notified about the latest deals and about when gaming activities from which you can win great prices come up. In that case, you will be among the first to take part, increasing your chances of winning the price.
Easy Navigation: This app offers you easy navigation across the store with fast and effortless speed enabling you carry out your shopping activities without wasting time unnecessarily.
Wallet Top-up: Save up in your e-wallet which gives you an ideal flexibility with much security. The best part of it is that you can always withdraw your money from your wallet when you want or on the other hand choose to use it to shop on the app.
Social Login: You can log in using your social media accounts. You don't have to go through the task of filling a form to get signed up. As long as you have a social media handle, you can have a direct login to this app to make purchases.
All Payment Support: The PC Place app supports all payment methods including cash on delivery and even payment without entering your card details
Live Chat: Communicate with a sales rep using the chat icon on the app. It is much easier than making calls to the agent. However, if you choose to speak with an agent, you can simply simply call the office line 08022272222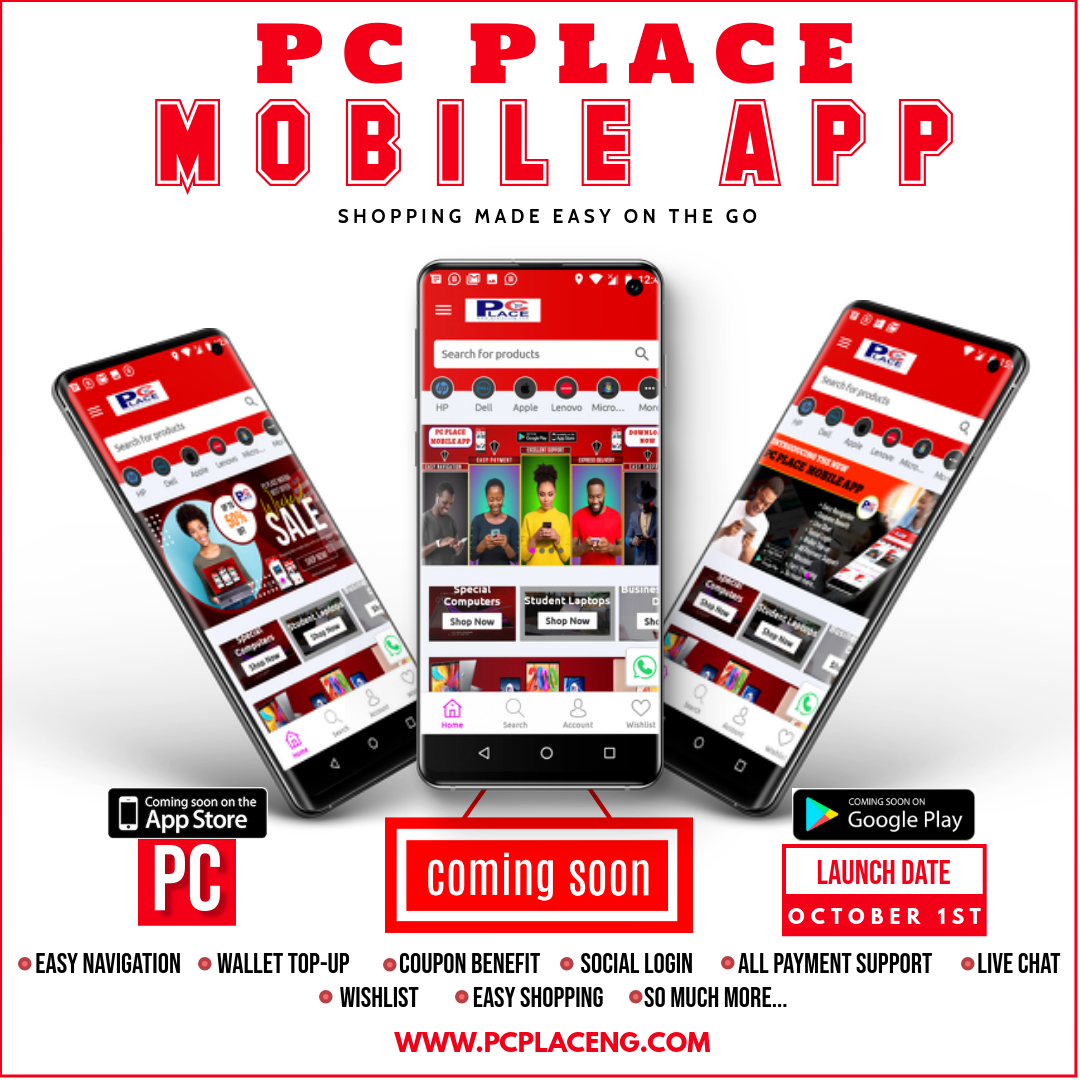 Wishlist: Save items in your Wishlist until you are ready to buy them. This prevents you from loosing track of what you desire.
Easy Shopping: Generally, shopping on the PC Place app offers a wholesome experience. Seamlessly presenting to you the items you desire and giving great offers too.
To download this app, all you have to do is head on to play store or apple store depending on the system your device operates on. It's seamless shopping and nothing less when you use the PC Place App.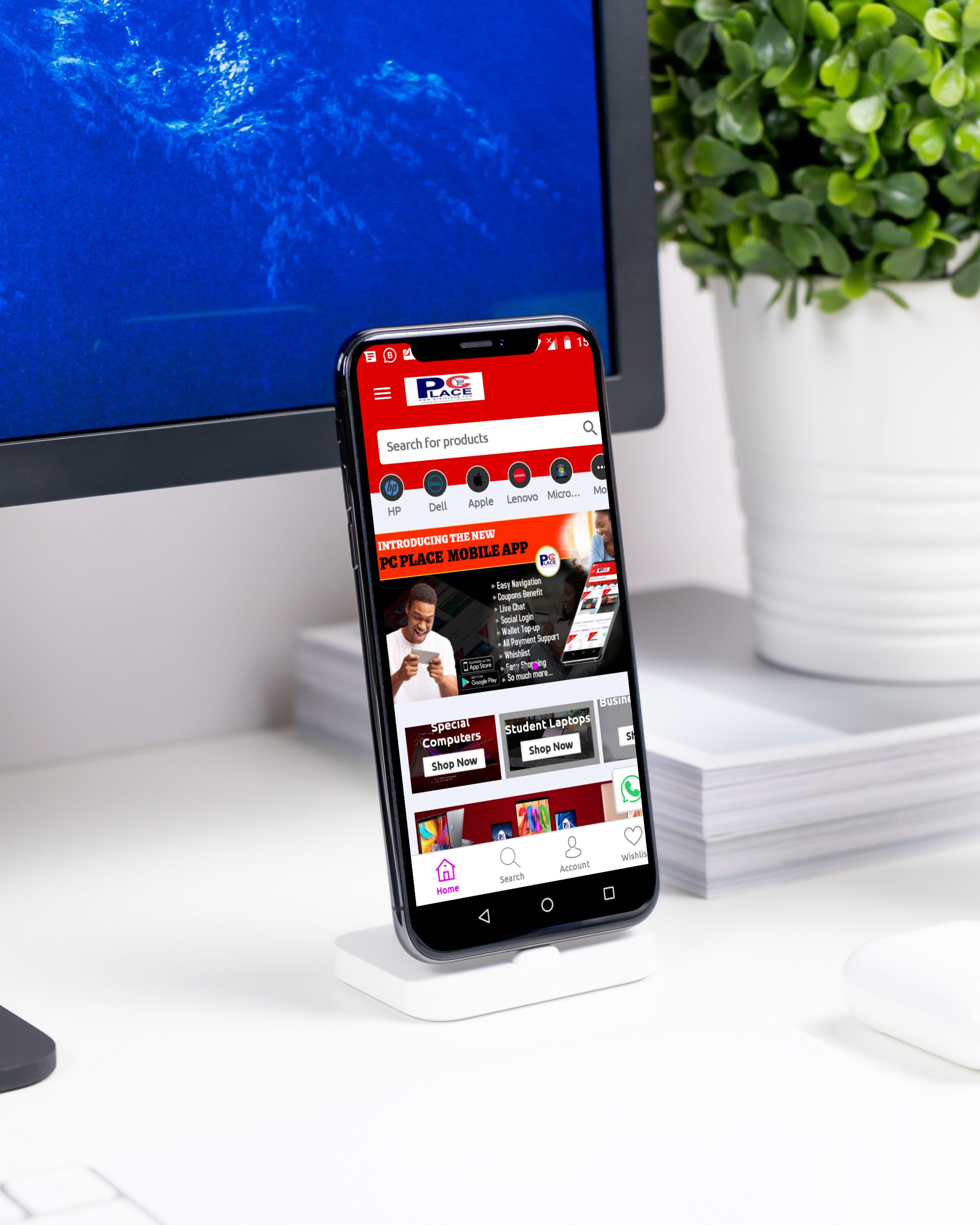 Take advantage of our great offers and Shop our large spectrum of items ranging from computers to all electronic items used for office activities including industrial printers. Our service centre is always available to help out should you encounter any problem with our products. PC Place is offering customers backdoor access to its large range of items and this innovation is said by the Managing Director of the company, Mr Waheed Albankudi to be a better way to serve their customers. He further added that with the app, the company would be able to build a better relationship with its customers and offer them more value than they can get through other platforms.
The truth of the matter is, with the numerous advantages attached to utilizing the PC Place mobile-app, there is little need to make orders through a browser. You can simply scout for items on the desktop and place your order via the mobile app. So, what are you waiting for? Join the team of PC Place app users and never miss a bit of the benefits. Shop on the go. You can never go wrong.